HOW TO AVOID SWEATY/ STINKY FEET IN SUMMER
The summer weather is a synonym for pool outings and ice cream dates. And while you are already imaging how much fun this sounds we don't mean to burst your bubble but think about all the sweat and bad odor that follows.
Now you will say that "we always have talcum and deo to our rescue". Yes! While they are life savers for our body we tend to forget about our feet. Smelling and sweaty feet are the biggest mood spoiler, aren't they?
But this summer say goodbye to stinky sweaty feet, for we've got a few hacks for you on
HOW TO AVOID SWEATY & STINKY FEET THIS SUMMER:
1- Wear the right shoes
Wear shoes made from breathable materials, like canvas or leather. While they may sound like an expensive affair your feet are going to thank you for it. Sandals or flip-flops in the summer will help feet breathe.
2- Stay hydrated
This one's nice and simple. Drinking plenty of water is another great way to reduce the likelihood of sweaty feet. When your body is hydrated thoroughly, it is easier for the body to regulate body temperatures therefore less likely to sweat as much.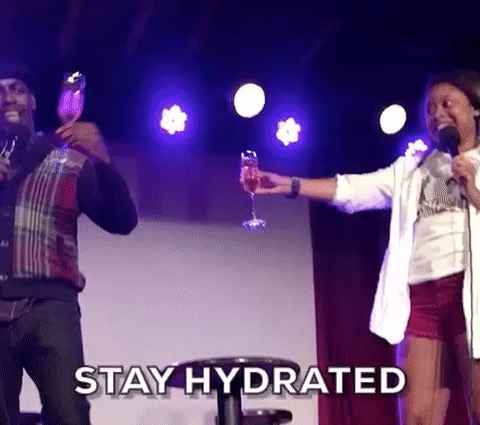 3- Use foot deodorant
While this may sound a bit gross, it can make a difference in the same way it does to your pits. If you don't have any foot deodorant casually lying around, however, (who does?) you could try using "surgical spirit" on a cotton wool after your daily wash on a dry foot and in between the toes.
4- Baby powder/ Ice
Rubbing a cube of ice on your feet before heading out and wearing your shoes can help keep your feet temperature low and balance your sweat glands.
Just the way cooling talcum powder helps in keeping your body a little less sweaty. Baby powder is an alternative for the feet.
Writtten by,
Althea Carvalho